Back To Our Services
Having a commercial locksmith that you can rely on to keep your business secure and accessible is essential for any business, small, large and everything in between. That is why we here at Locksmith Carlsbad are dedicated to providing our customers with quality services relating to the installation of high security locks, repairs and replacements on those that have been damaged, as well as key cutting, lock changes and re-keying, and office lockout solutions that will keep your business secure and productive. So why not call us today and speak with one of our members of staff to find out more about how we can assist you?
Changing and Installing High Security Locks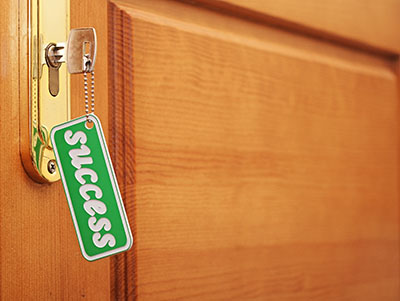 Your business requires protective measures that go above and beyond standard locks. This is because you have expensive stock, assets and sensitive documents that need securing, the theft of which could cost your company millions. Fortunately, our team provides solutions for installing high security door locks that are proven to provide better security to business premises. So, if your office's locks are not providing you with the protection you require, be sure to speak with one of our locksmiths for more information on having them changed. Since we work alongside various leading manufacturers of high security locks and keyless entry systems, we are able to provide you with a range of solutions that give you better protection and control over access.
Repairs and Replacements on Damaged Door Locks
Ensuring that each one of your exterior door locks is working to standard is an essential part of keeping your place of work protected from intrusions. For this reason, it is good practice to have any damaged or worn out locks replaced or repaired by a professional as soon as the problem is noticed. If the security of your business is being undermined by a faulty lock, be sure to contact us for assistance with having it replaced.
Key Copying For Extra Access
If you wish to have better control over who gets access to your work-place when you are not there, why not consider having a key cut by one of our locksmiths? There are many advantages to having multiple copies of your office keys, such as spreading the responsibility of security, giving access to managers, or simply providing directors with the means to access your premises independently. If you are looking for reliably copied keys for your company, speak to us for assistance.
Re-keying For Added Security
Re-keying the locks in your place of work may become a necessity if you or any other key-holders have misplaced their copies, or you have moved to new premises where not all keys can be accounted for. If you are not absolutely sure of who exactly has access to your office, factory or retail store, then having your locks re-keyed is essential for your business's security.
Contact Our Commercial Locksmiths Today
So, if you would like to take better measures towards keeping your business protected, give one of our commercial locksmiths from Locksmith Carlsbad a call today and speak with us for more information regarding our services. We are ready to assist and are waiting for your call.
Back To Our Services