Back To Our Services
Man belongs to nature and Carlsbad is the ideal place to discover natural beauties and the gold sands that made California famous all over the world. Unfortunately, today there is hardly any free time to relax and let the mind go from everyday problems. Anyhow, one must make sure of the protection of the property before decides to take advantage of such pleasures. People need to know that their homes are perfectly safe and that they have given gravity to the smallest details that will keep away intruders.
The truth is that most intrusions take place at homes rather than working places.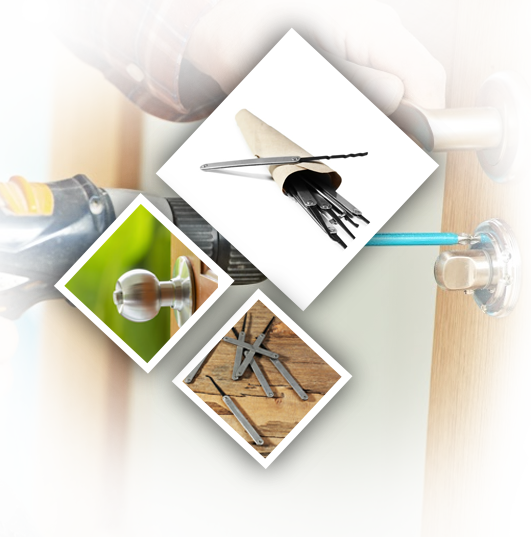 We, at Residential Locksmith Carlsbad, observe the differences between home and office owners. Homeowners still live in the last century using traditional mechanical keys, which are mostly worn and rust while businessmen try to follow closely the last trends of technology. Most of the times, the need for residential lock change emerges from a sudden problem; it is not part of an overall preventive defense measure against criminality. Yet, the cruel reality insists on becoming more thorough about these subjects.
Today, homes are usually larger than they used to be and have many entrances, which must be well secured. There are big windows, two or three main entrances and a couple of garages. Some people talk about residential lock repair referring solely to the front door but, in reality, all these entry points must be checked regularly and have excellent quality locks.
When you call our company for residential lock rekey, our locksmiths would also have the chance to inspect all the locks at home, detect the small or big problems and make sure they are fixed properly. Today, there are many different locks and devices on the market that provide excellent safety and you can find plenty of them within your budget. If you think that such improvements will upset your house, think that the technicians of Residential Locksmith Carlsbad have the experience to complete such tasks fast. Of course, the great evolution of the equipment and our superb organization contribute to the effectiveness and velocity of our work.
In reality, modern locksmith services can offer you more than the duplication or repair of a lock. Locksmiths, who are eager to understand their trade more and appreciate the contribution of technology, keep on training and see to improve their expertise because they want to be able to provide excellent consultation and complete solutions for the security of every home. We can install modern locks and systems, which will ensure and provide greater security and protection, but we can also combine the installation of electronic locks and devices, which function in accordance with specific codes that can be altered and, hence, hardly traced or copied by intruders. It is certain that the latest trends of technology applied to modern commercial facilities will soon become part of your reality at home as well.
Yet, even when you will be able to unlock your front door by using solely your voice, the immediate response, great work and the fast results of our locksmiths will still be of great importance. We have already managed to diminish the time within which we reach you and we have enlarged the timetable of our availability since we offer 24 hour residential locksmith services, but no matter how much technology will be progressed our great services will always be considered vital to your safety.
Back To Our Services