Back To Blog
Lock change is easier than it sounds and more important than anyone would imagine. Your security depends on its condition and an old one just won't do. Over the years, they obtain damage. If you remove the cylinder by unscrewing the doorknob, you will possibly notice various small dents all around. Such problems won't keep the house secure. The door locks could be easily broken by intruders let alone you might end up in the street if the key bumps on the dents and won't open the door.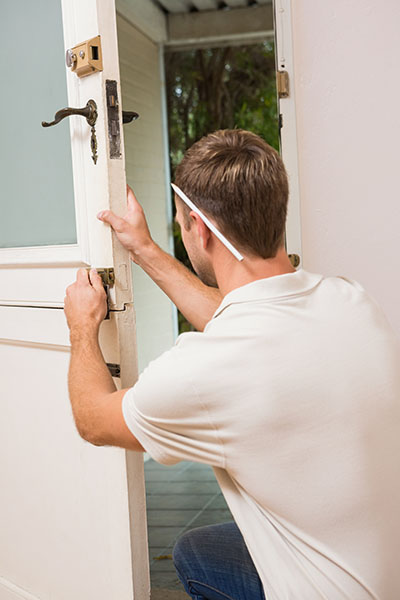 The smart thing would be to acquire new age bolts, if we are talking about your main or back entrance. In this case, you might need to make certain adjustments and lock replacement won't be that easy. On the other hand, if we are talking about a simple door lockset, your task is easier.
Lock replacement step by step
The first step includes acquiring the right lock. In order to pick the same one, customers must search for the same brand. The name of the brand is usually inscribed on the current doorknob. Furthermore, take the right measurements. Measure the thickness of the door but also the door from the edge part to the center of the doorknob. They should be around 2 ¾ inches. Once you get the new lock, it's time to take action. Your tasks are divided in two stages. The first one includes the removal of the existing lock and the other one involves new lock installation.
In order for you to remove the lock, unscrew the screws of the knob (both inside and outside). Then pull the doorknob on each side to remove it. Then, you have to remove the screws of the latch from the side of the door so you can get the rest of the lock out. Now, if the same brand as before is obtained, you don't really have to replace the strike plate on the door jamb. On the other hand, it's a good opportunity to purchase everything new today and especially if the strike plate is damaged or has never been replaced.
Now, you are ready to install the new lock. Start by installing the latch on the side of the door and before you secure it with the two screws, put the lock in place. Screw the knob screws on each side of the door and make sure the lock is working fine. That's it! You have succeeded!